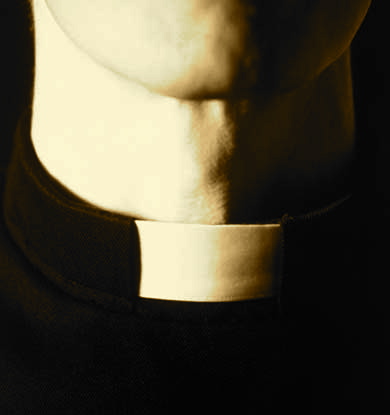 Twice I heard it said that the minister who caused the latest hubbub at Barach Obama's recently-former church was a Catholic priest. The first time, I thought I heard erroneously. The second time, I was dumbfounded. I clearly heard it being stated that the minister was identified as a Catholic priest. Yikes.
My perception of the minister in question was that he was doing something for show - a show totally lacking substance. And that isn't how I see our priests. The vignette that I saw of his performance didn't even remotely bring to mind the thought, "Hmm, now there is a man of the priestly line of Melchizedek." No way. No sir.
Yet it is true. Sigh.
I just ran across an Associated Press
report
that says his bishop has given him a clerical time out.
My first thought is that he needs our prayers. My second thought is that it wouldn't hurt to give thanksgiving for the prudent response of Cardinal George to the matter. Lastly, my final thought is that I think I'll be offering further prayers of thanksgiving for the fact that, on the whole, I can hold onto my perception that our priests are about more than putting on insubstantial shows.